Graphic & UX Design – What WebDev Projects Really Look Like, Part 5
Image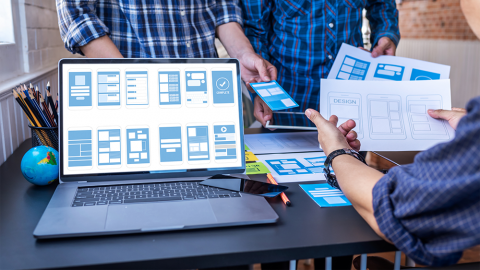 The tenets of good user design fill at least a dozen books, and there will be more. This discipline grows in importance as retail moves more and more online. The learning curve was already picking up speed, but since the rise of the coronavirus and COVID-19, that speed has grown exponentially. We must grow with it, if we are to keep ahead of the very real needs of site users.
Graphic design is critical to every item seen by the site visitor, from the overall page template, fonts and color scheme to the look of buttons and other repeating elements. The person responsible for this should have a good balance of experience and knowledge in both 2D design and how that applies to an interactive, virtual experience.
User Experience (UX) design applies to everything from micro-interactions to the whole customer success journey. You test it by walking through the actual process a site visitor must go through. Then ask yourself: How hard was it to do what the fictional user wanted to do? How many hoops do you have to jump through? Could any of them be eliminated or made simpler? Do systems collaborate with each other smoothly?