Defining Users for Good UX Design Requires Good Research
Image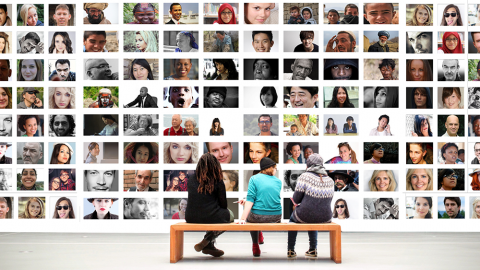 In our last post, we discussed the need to recognize that there are two real users we're designing for in a webdev project: Internal Content Editors and External End Users. 
Web developers must serve each of these user sets, so the users must be defined in as much detail as possible, to set up the needs and expectations of each, which we will use as our design requirements. We call this the Discovery process. 
External Users – End Users/Customers
The site's external end users may belong to a monolithic group, but more likely, they will belong to several subsets, differentiated in terms relevant to the client/site owner's business or purpose. Your marketing department should research and create a Customer Profile for each subset of typical customers.
These profiles should be generated using known demographic information as much as possible. Relevant demographics will change according to client needs.

Other salient points about them will have to remain conjecture, until use of the new site reveals observable data about external users.

When building the project timeline, the webdev project manager should be tapped to follow up on this information, which should help determine anticipated needs and desires for the website's ongoing features and functionality. This way, all future updates are based on actual feedback.
Internal Users – Content Editors
In reality, the Internal User is the first one to consider, because the content editor will be the first one to use the site before actual customers do. They will be inputting and updating text, images and media before the customer ever sees it, so they are key to the success of the site.
Because there can be several levels of internal users, each should be represented by a Persona Story, also created by your Marketing department.
A Persona Story is a pseudo-personality profile and needs assessment that will help determine the features and functionalities needed on the site.  
We'll cover the questions used to build the Persona Story in our next post.